Installing American Standard Air Conditioning unit in Skokie, on May 30th 2019 as we arrived in morning, recovery all R-22 refrigerant Freon from old system and replace it with new American Standard Air Conditioner system.
During the job we replace the inside coil too, and clean all old line set from old R-22 Freon, after AC installation and before running the system we made few pressures and vacuum tests to make sure system is not leaking any AC Freon.
After all test successfully done, we charge the system with 410-A Freon and add few Ounces to let system work properly.
Feel Free to contact us if you need new air conditioning installation or if you have any problem with your air conditioner system, we are here to help 24/7. / American Standard AC Installation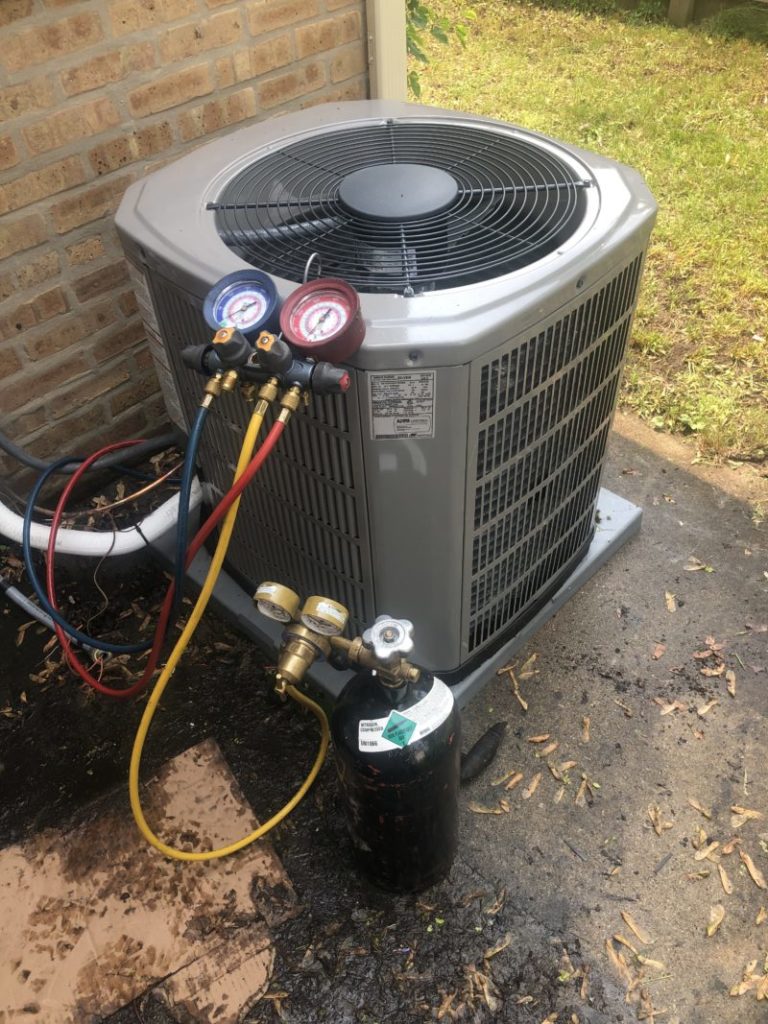 Any Season Heating and Cooling Inc. have expert Heating and Cooling technicians who is working for us and we always make sure that they continue up to date with the market trends and knowledge changes, as well as with new rules and guidelines regarding Commercial & Residential heating and air conditioning. Our HVAC technicians is always ready to offer the top solution to your Heating and Cooling needs.
24 Hour Heating and Air Conditioning Service in Chicago's Metro
Any Season Heating and Cooling Company has been preforming top-quality air conditioning, boilers and furnace services in Chicago's metro for long time. Our ideals of truth, honesty, collaboration, & responsibility direct all of our actions. As an effect, we are the only Illinois Air conditioning companies Norridge IL Heating and Cooling company in the Chicago area to win the Top Business List Gold Award. Top Business List has recognized us with its Super Service Honors in 2020 through 2017. Furthermore, Any Season Heating and Cooling Company got top ratings at HomeService.org and the Best Businesses Organization. We're also a certified with the Environmental Protection Agency. When you choose us, you'll have access to 24 hour emergency Heating and Cooling service, trained HVAC-certified technicians and durable Trane, Ameristar, York, American Standard, Rheem, Lennox, Goodman and Carrier heating and cooling parts & products & American Standard AC Installation.
New Heating and American Standard AC Installation
No matter if you are working on building a new home, replacing existing HVAC unit, adding American Standard AC Installation to existing heating or furnace or if your current home does not have a heating and air conditioning system, Any Season Heating & Cooling Company can plan a solution to fit your needs. As well as provide you with a creative solution with up to date our comfort professional tech.