Clean and Check for Air Conditioner in Chicago, Customer called us to come and check his both American Standard air conditioning unit in Chicago, as customer claim that he just moved in and both air conditioner units not working at all, Any Season Heating and Cooling technician arrived to customer location, both units seems to be new and in very good shape, and our AC technician found out that AC units was installed during winter time and electric disconnect was off and system never charged with freon 410a.
AC Maintenance and AC Service and Repair
Call Any Season Heating & Cooling for all your Air Conditioner Repair Needs, We Also Provide AC Services & AC Maintenance at Low Cost
Our Air Condition technician inspect system wiring and connection, did nitrogen pressure test for leaks, vacuum system, and charge system with Freon that came original with system, we add only 1.5 lbs of 410a Freon to both American Standard Air Conditioner System.
Job was completed and both American Standard Air Conditioner start working, Customer was happy with his bill since he thought it will be expansive AC repair. Total job was $272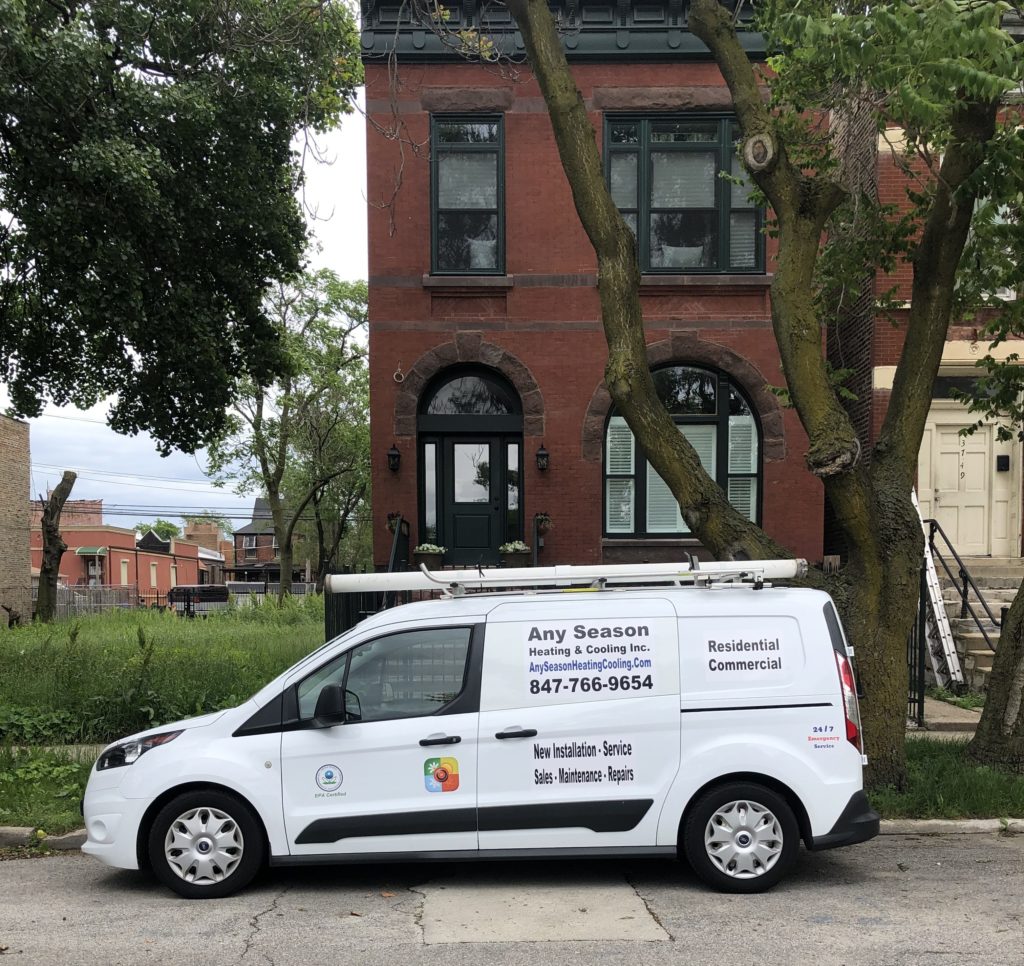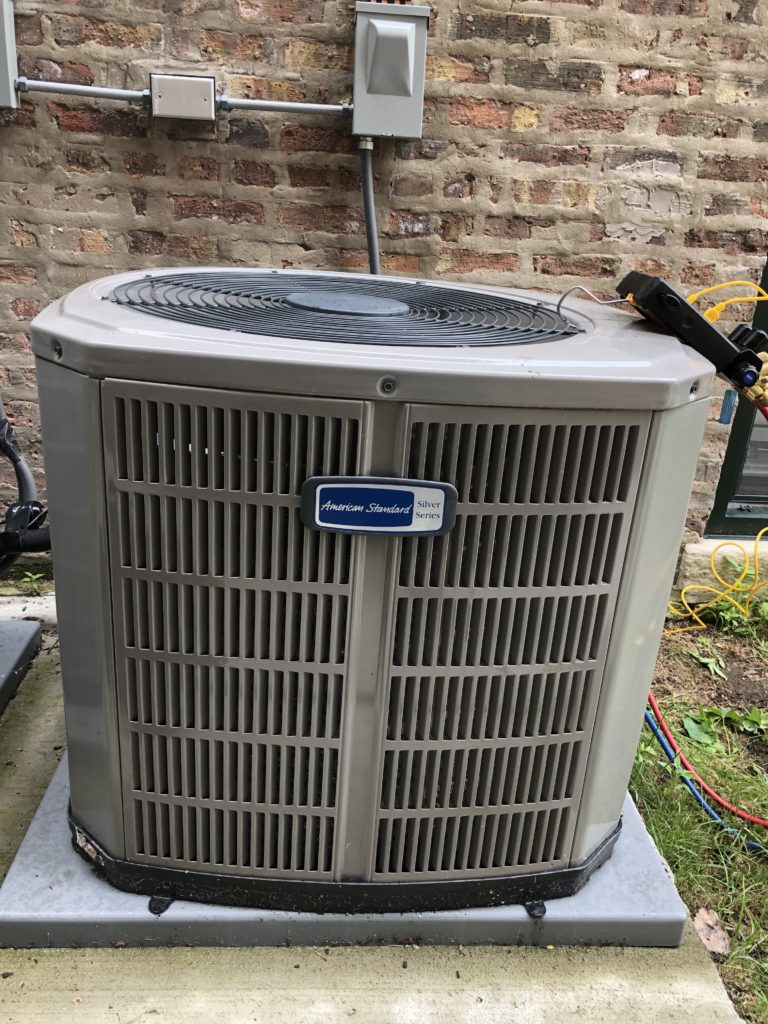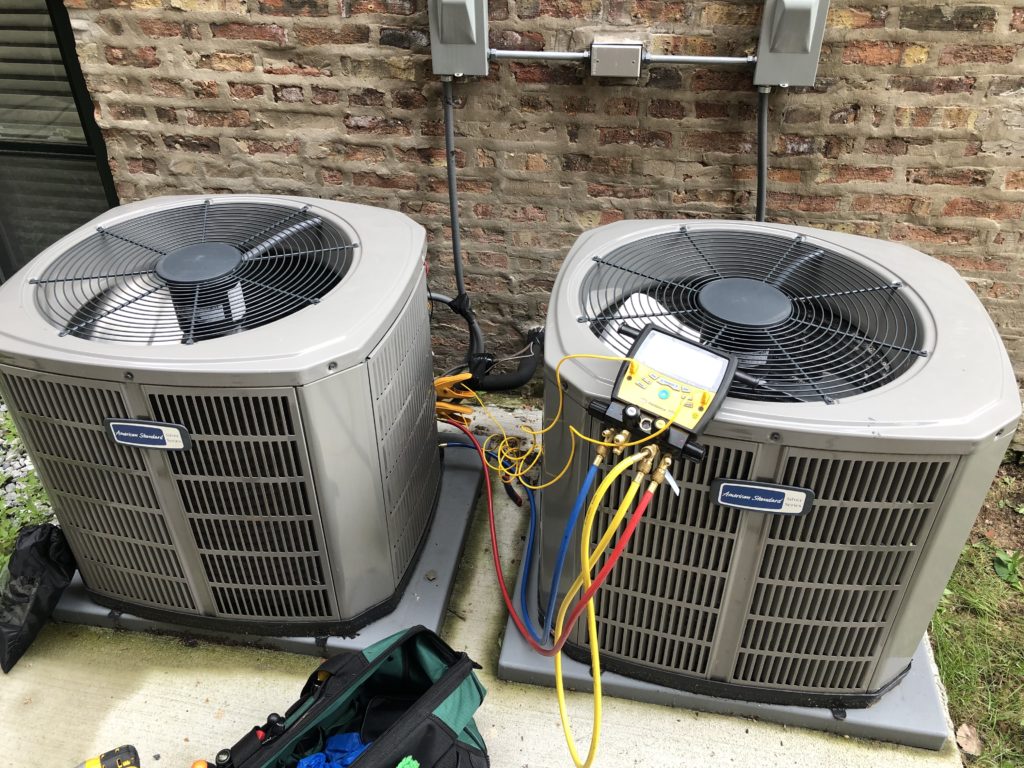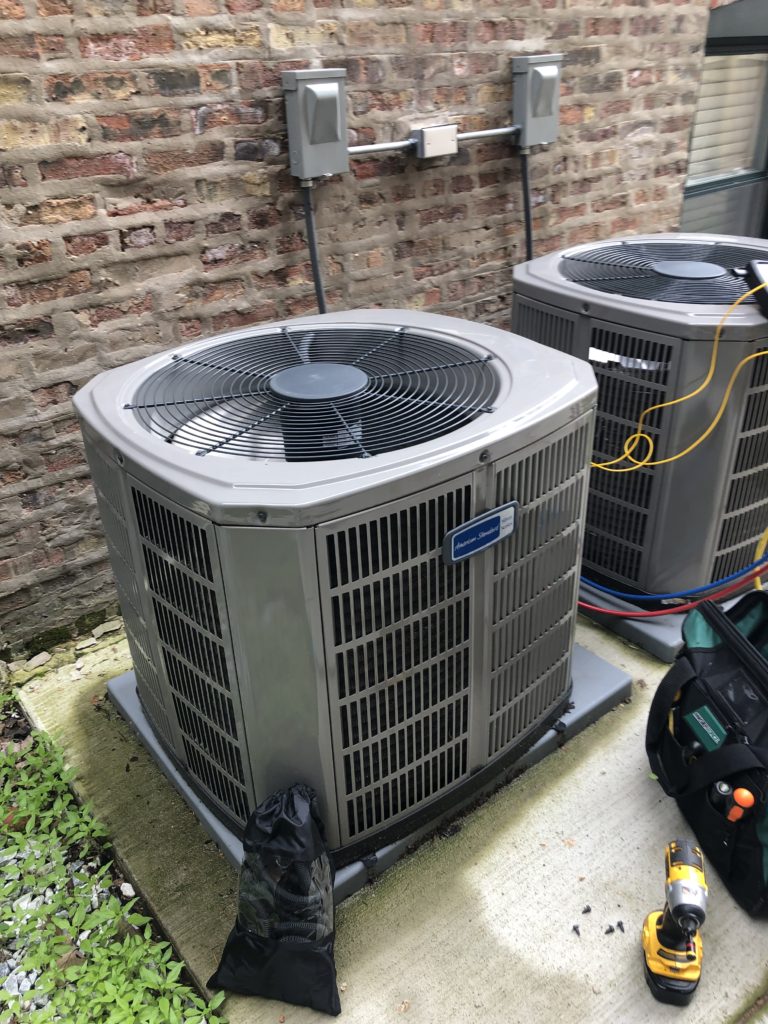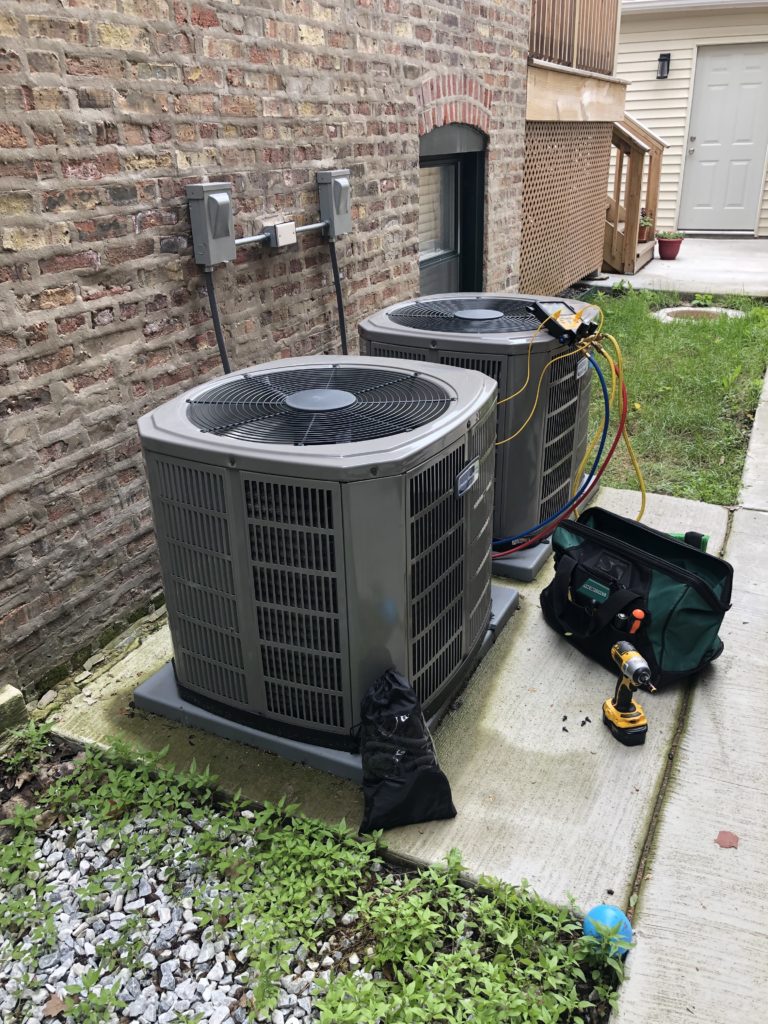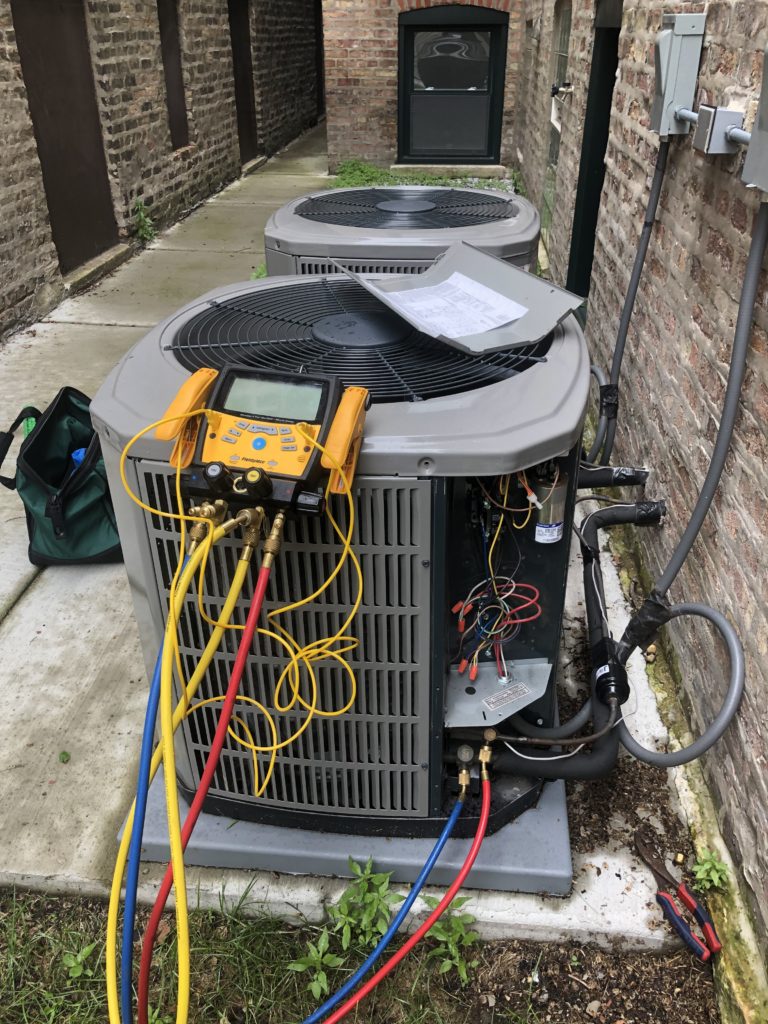 Expert HVAC Services Chicago.
Any Season Heating & Cooling provide expert HVAC services Chicago at affordable price, we can guarantee to repair Any Heating & Air Conditioning system as will we provide parts and labor warranty on all parts we install.
Heating & Air Conditioning Installation
If looking to replace or install new furnace or complete HVAC system? We can do it all at low cost, we are TRANE HVAC primary dealer and can help with partial Heating & Air Conditioning Installation or to complete full HVAC Installation, we can offer:
Electric or Gas Furnace Installation
AC Installation
Full HVAC Installation
Humidifier Installation
Duct Installation & Duct Cleaning
Electronic Air Cleaners
UV Air Purifier Installation
Our HVAC Services:
AC Maintenance
Furnace Maintenance
Boiler Maintenance
AC Repair
Furnace Repair
Boiler Repairs
AC Installation
Furnace Installation
Boiler Installation
HVAC Maintenance
HVAC Repairs
HVAC Installation
24 Hour Heating & Cooling Service in Chicago's Metro
Any Season Heating and Cooling Company has been offering top-quality air conditioner, boilers and furnace services in Chicago's area for long time. Our morals of integrity, morality, collaboration, and responsibility guide all of our activities. As an effect, we are the only Illinois HVAC company in the Chicago area to win the Top Business List Gold Award. Top Business List has documented us with its Super Service Honors in 2020 through 2017. Furthermore, Any Season Heating and Cooling Company hold top ratings at HomeService.org and the Best Businesses Organization. As well we are a certified with the United States Environmental Protection Agency. When you choose us, you'll have access to 24 hour emergency HVAC service, expert HVAC-qualified technicians and durable Goodman, Rheem, Carrier, American Standard and York heating and cooling parts and products.
New HVAC Installations
Considering to replace an existing Heating and Air Conditioning system in your residence or your commercial facility, Any Season heating & Cooling can help. Our HVAC experts are comprised of highly trained Heating & Cooling system installers who are licensed & insured for our clients protection. Allow Any Season heating & Cooling to assist you to choose the best Heating and Air Conditioning system that will give you, your family, or your coworkers with year-round comfort.
Expert AC Repairs
for air conditioner repair please fill out our online appointment form and we will be in touch with you within 24 hours. If it is an emergency, please give us a call at (847) 766-9654.