Installing Air Conditioner Des Plaines IL
Replacing or installing a new air conditioning system should be done by reliable & EPA licensed HVAC technicians, there is few factors that needs to be consider when replacing air condition system such as size of new system, furnace CFM size, size of new evaporator coil, new system SEER and much more.
Any Season Heating & Cooling using top HVAC equipment such as Trane & American Standard HVAC Systems, we provide parts & labor warranty on all Air Conditioning Installation we do. Please Call or Text Us at (847) 766-9654 and we will send expert HVAC technician who can inspect your current air conditioning system and provide you with a free 100% accurate AC installation quote.
Full System HVAC Installation
Need a full system HVAC Installation! No problem, we can handle your entire HVAC installation project from start to end, just give us a call today and expert HVAC technician will visit and inspect your project place for free, do all necessary HVAC calculation and provide you with a 100% accurate HVAC installation quote that you can rely on and will not change later.
Any Season Heating & Cooling is the leader of all HVAC Companies Des Plaines IL 60016 and we provide affordable and Expert HVAC Services Des Plaines IL 60018 at low Cost.
Installing New American Standard 5 Ton Air Conditioner Unit in Des Plaines IL May 23rd 2019 – We Did Full HVAC installation on this Job (Gas Furnace, Install AC & Google Nest Thermostat Installation)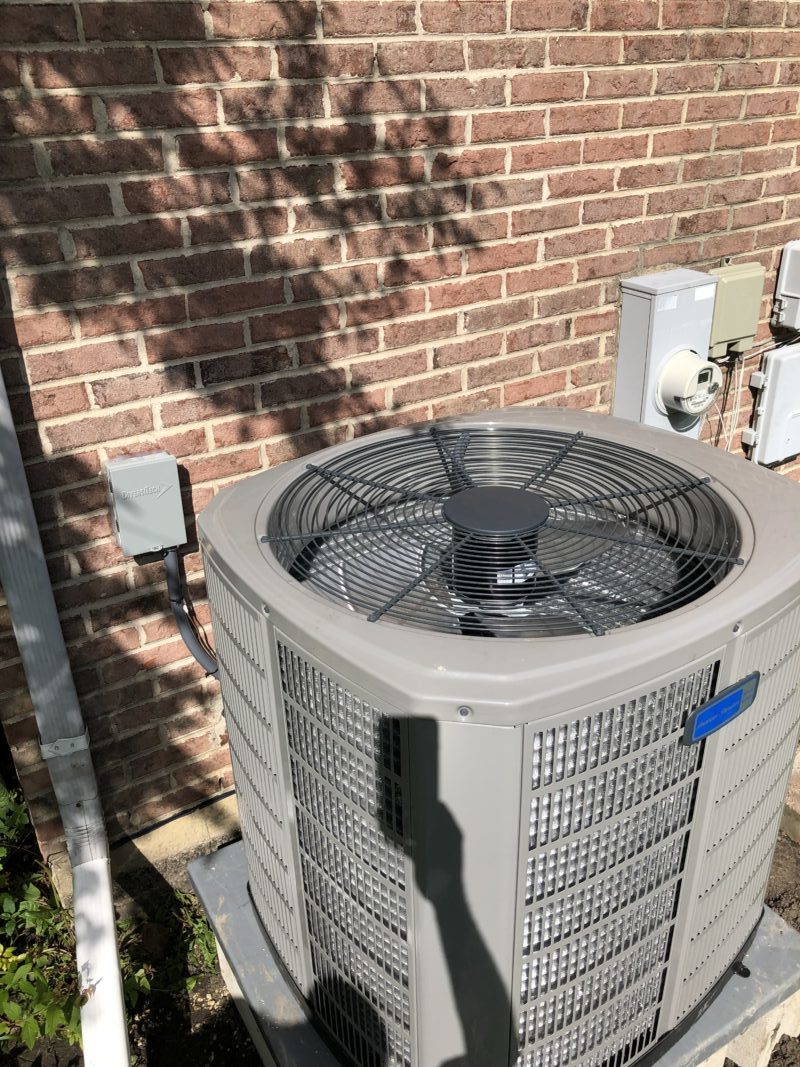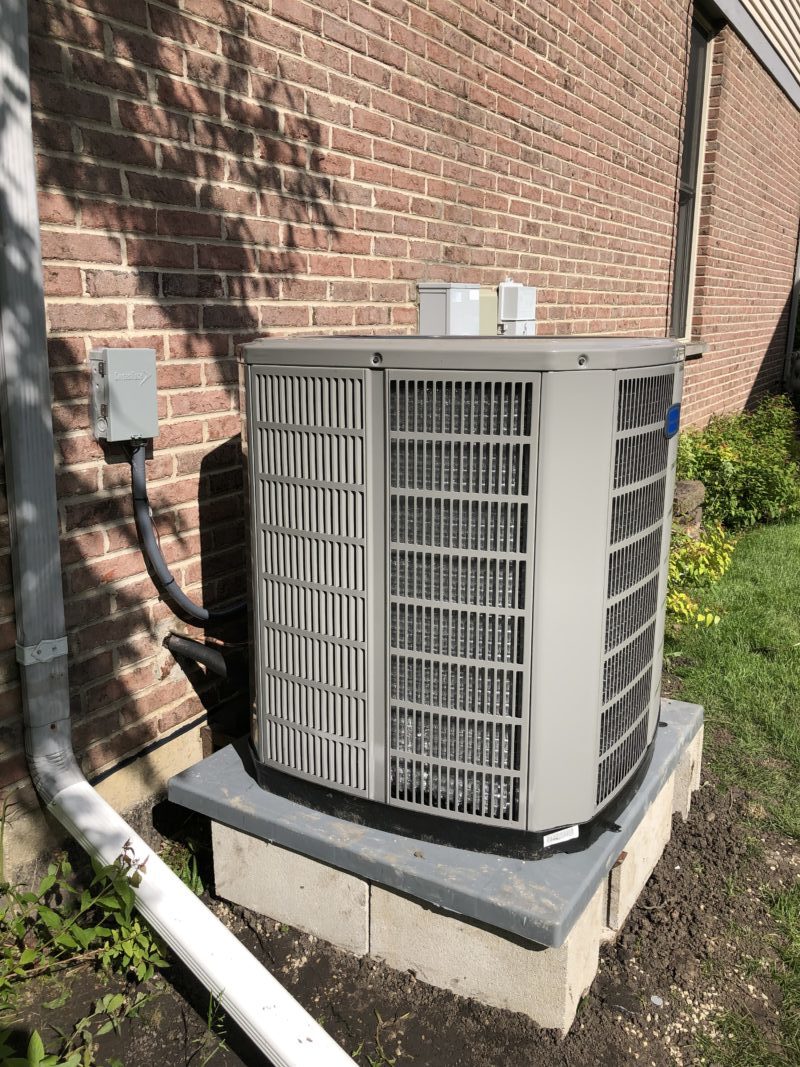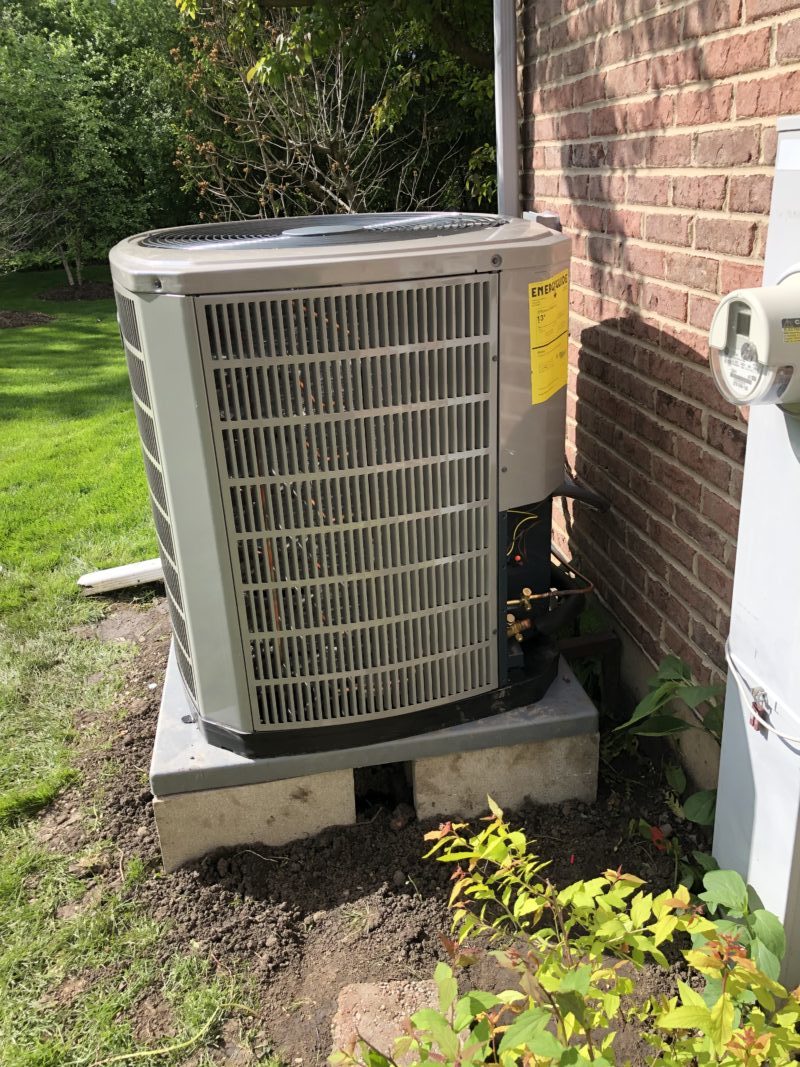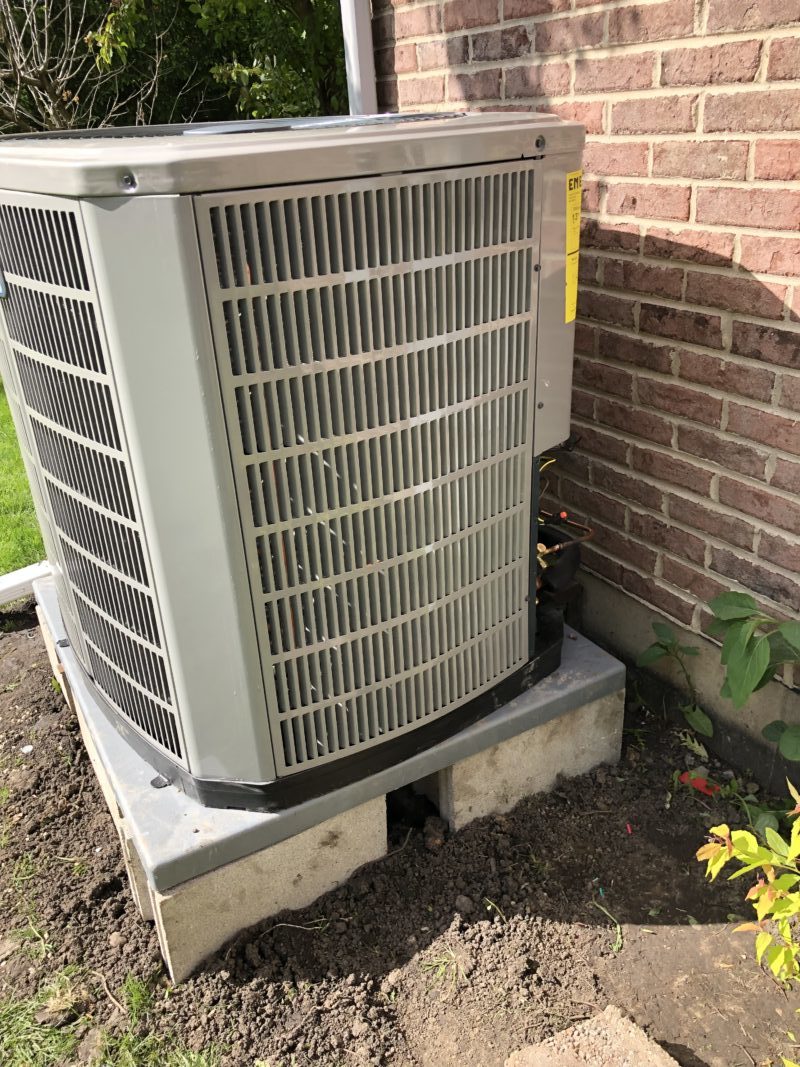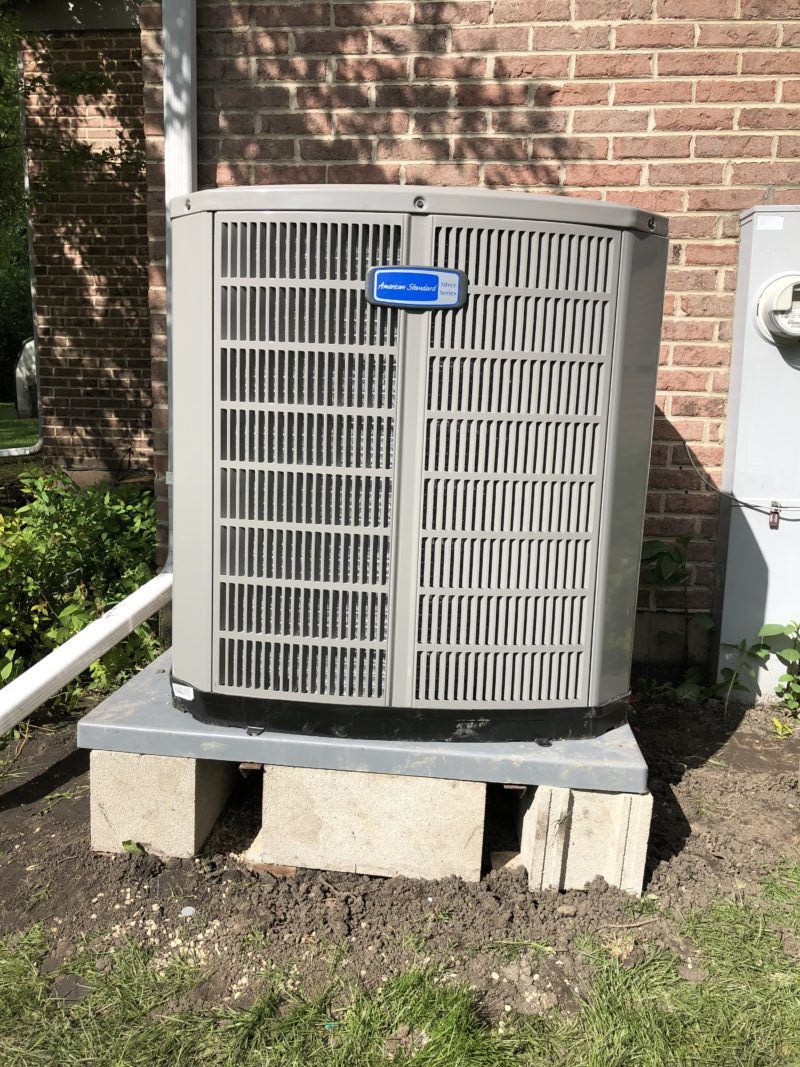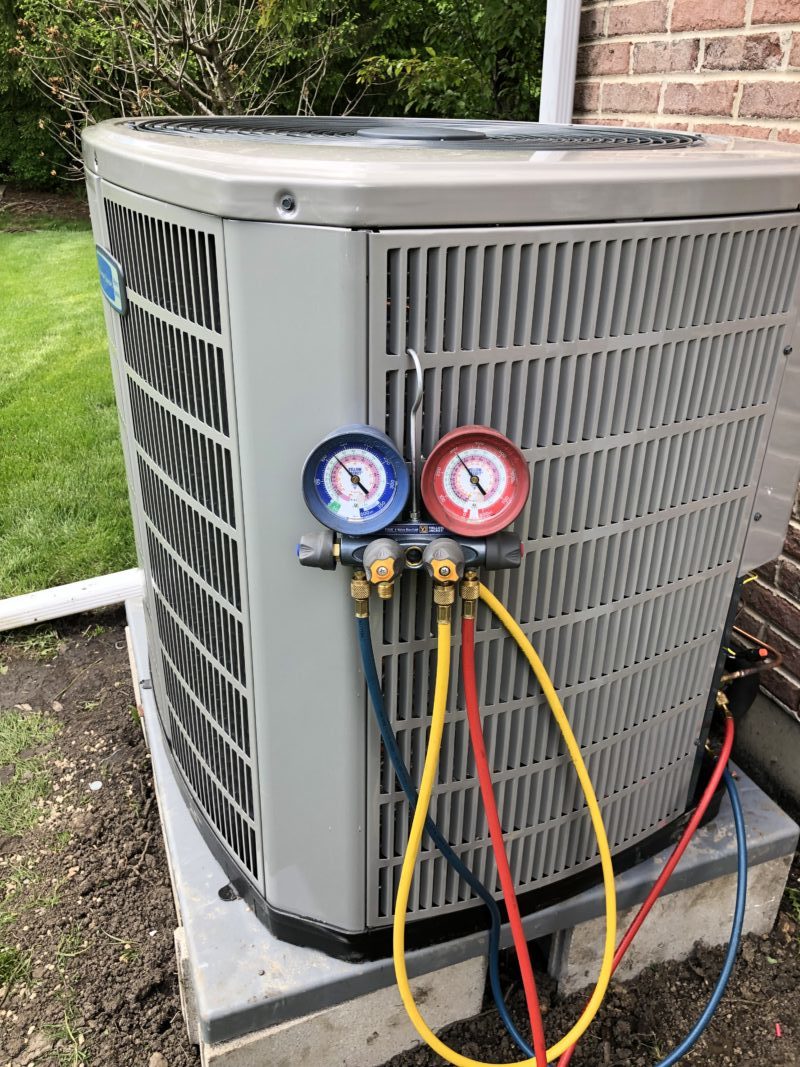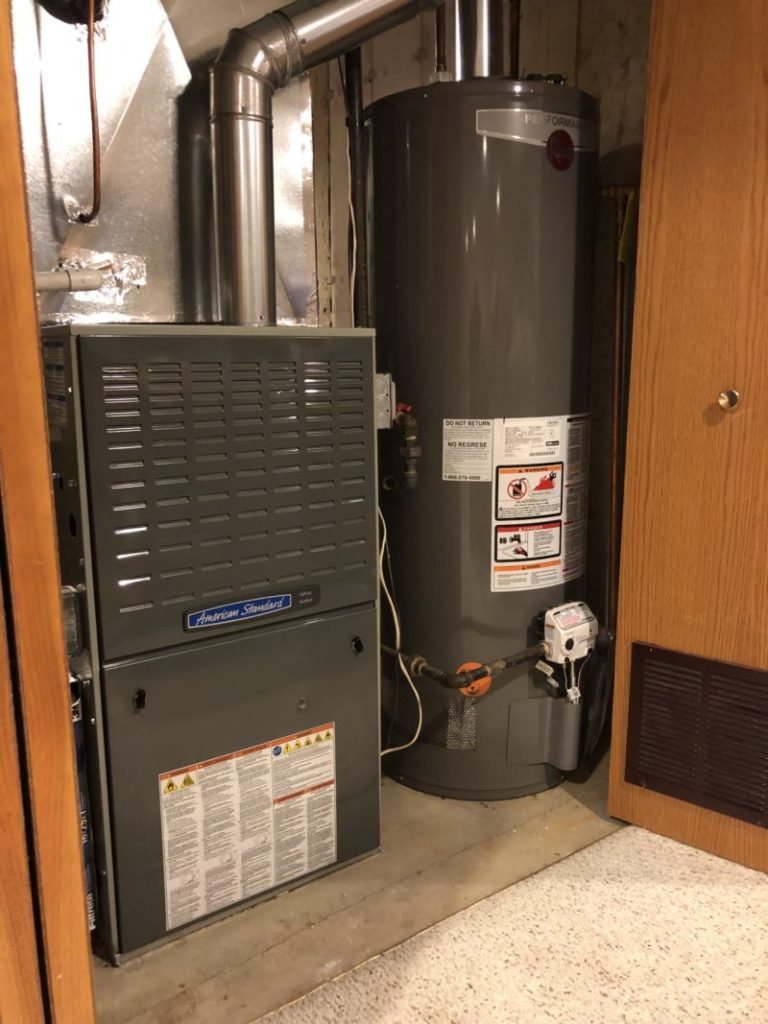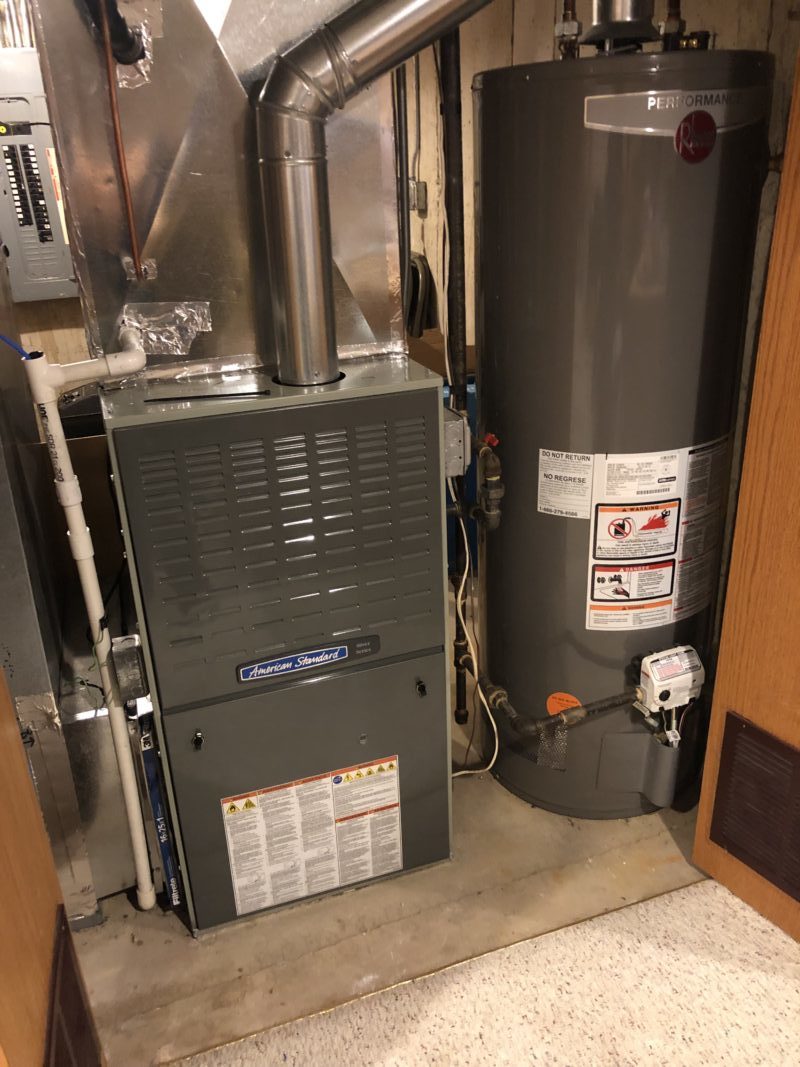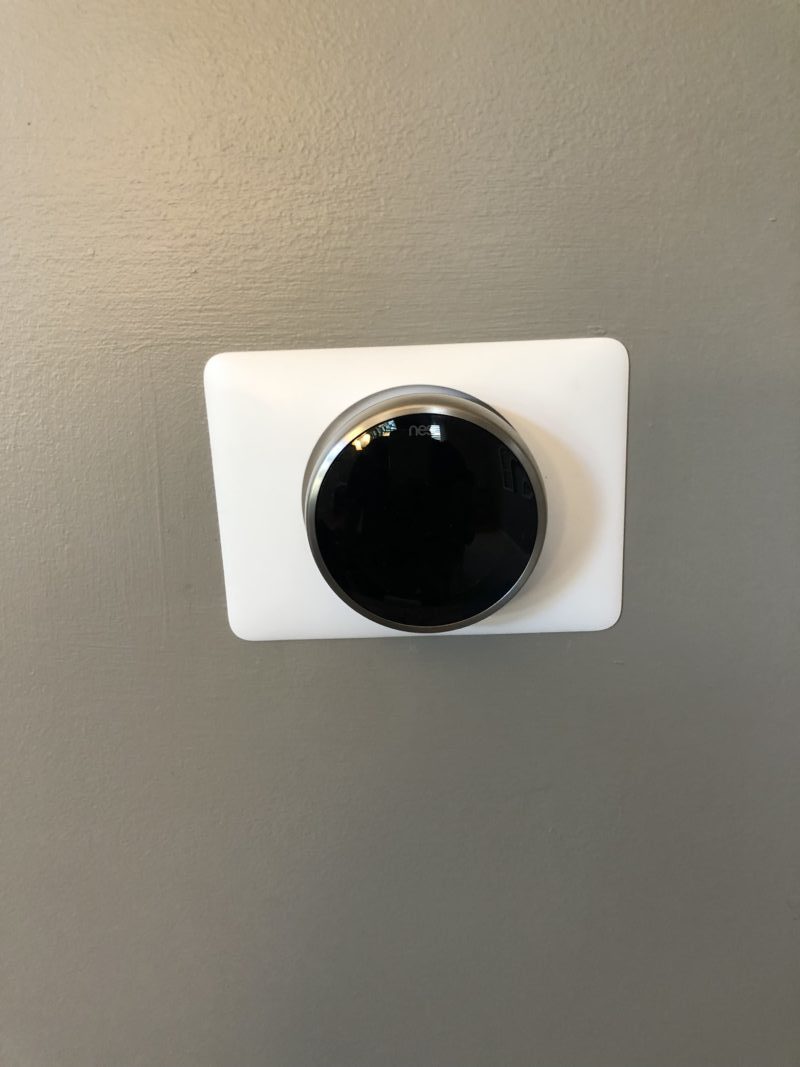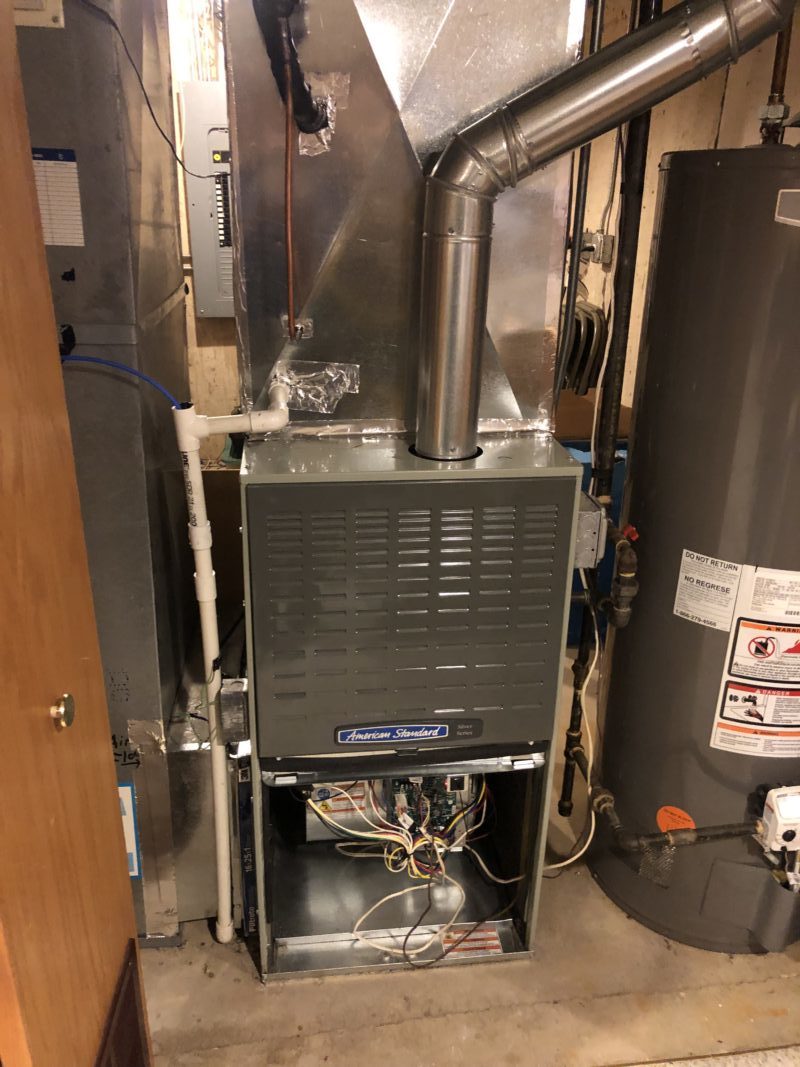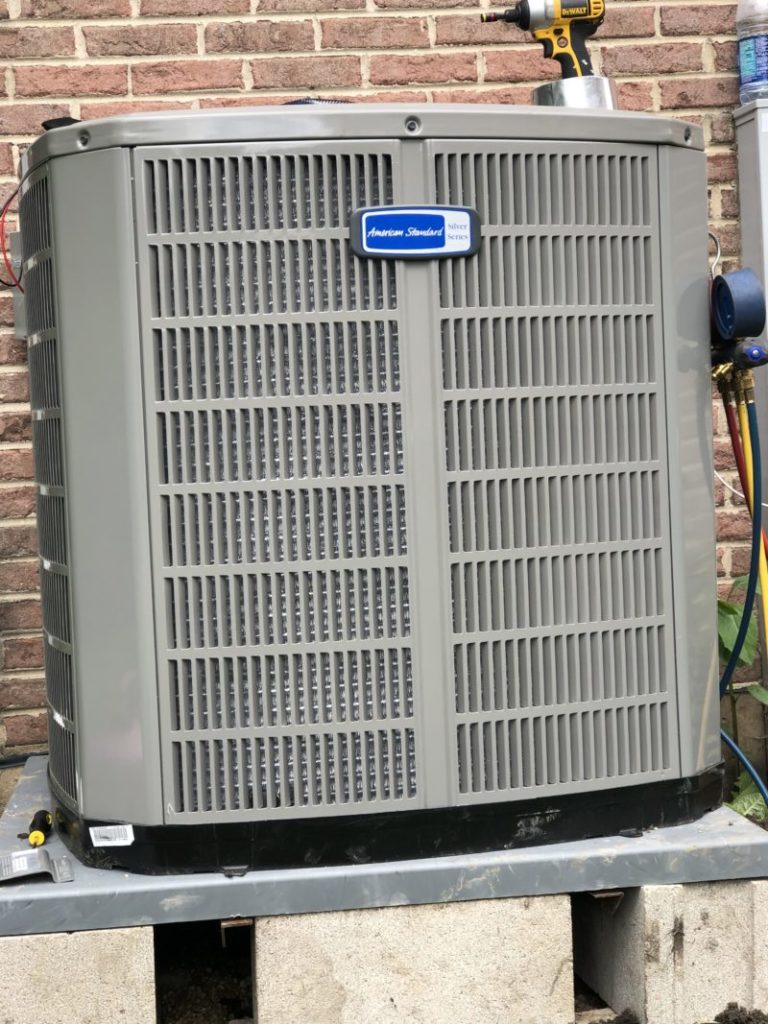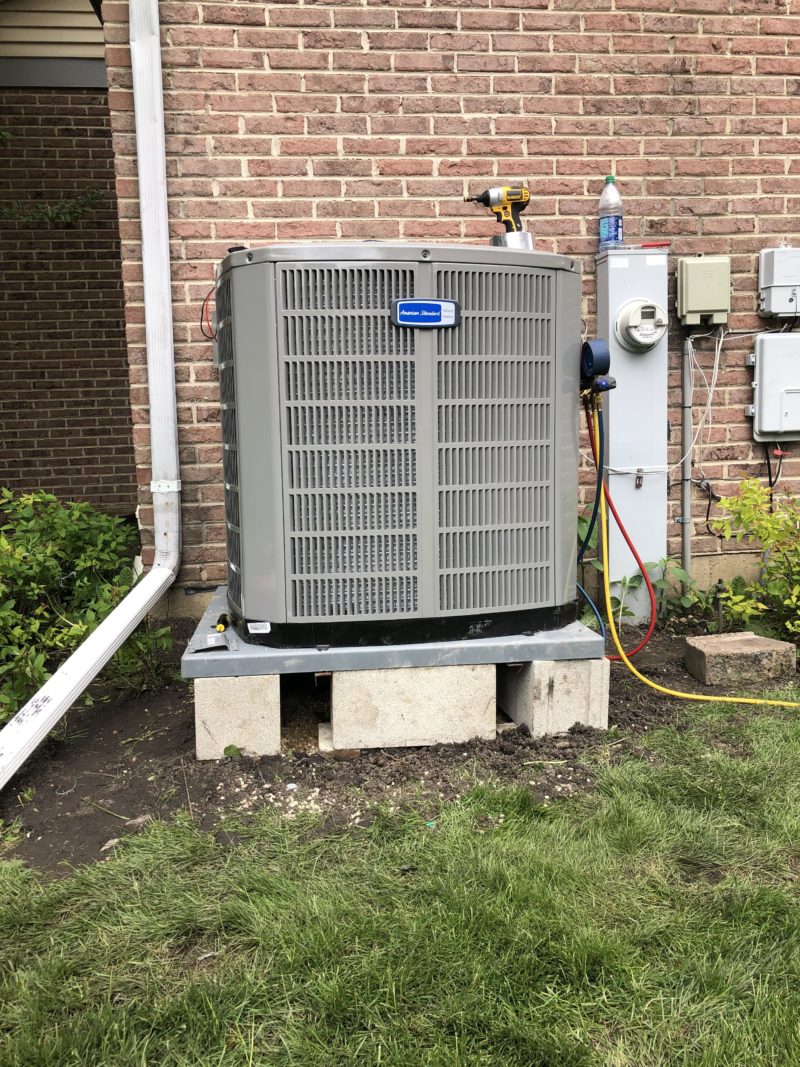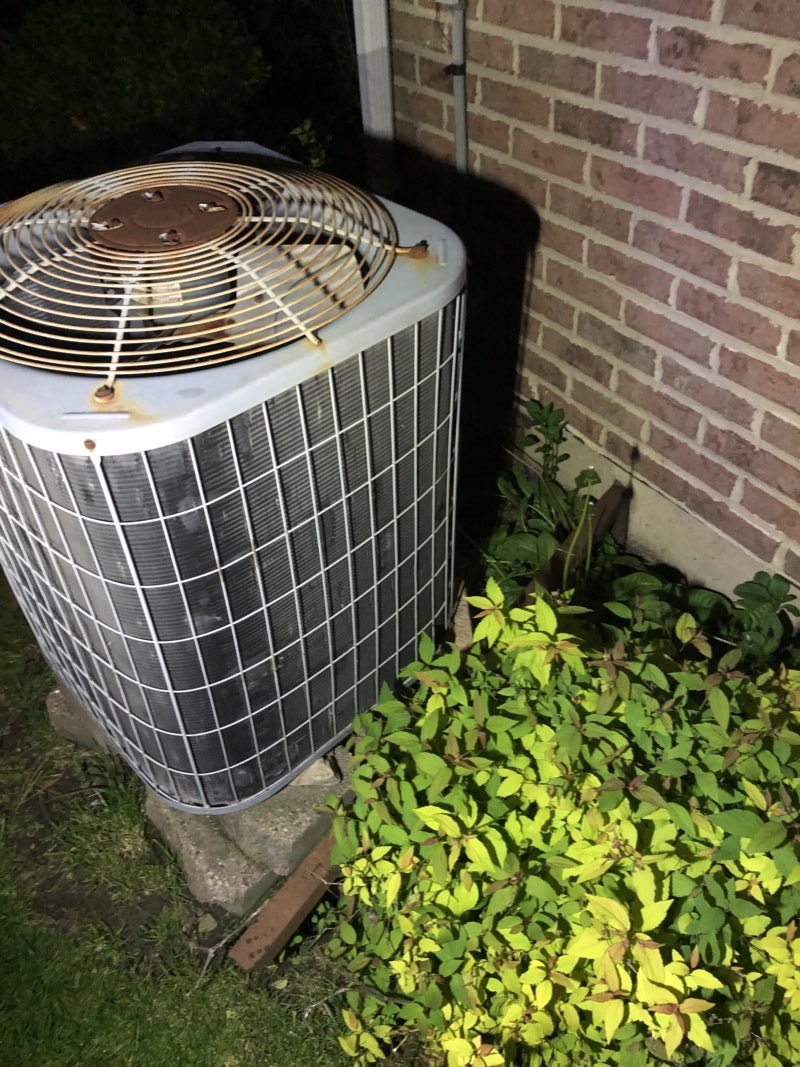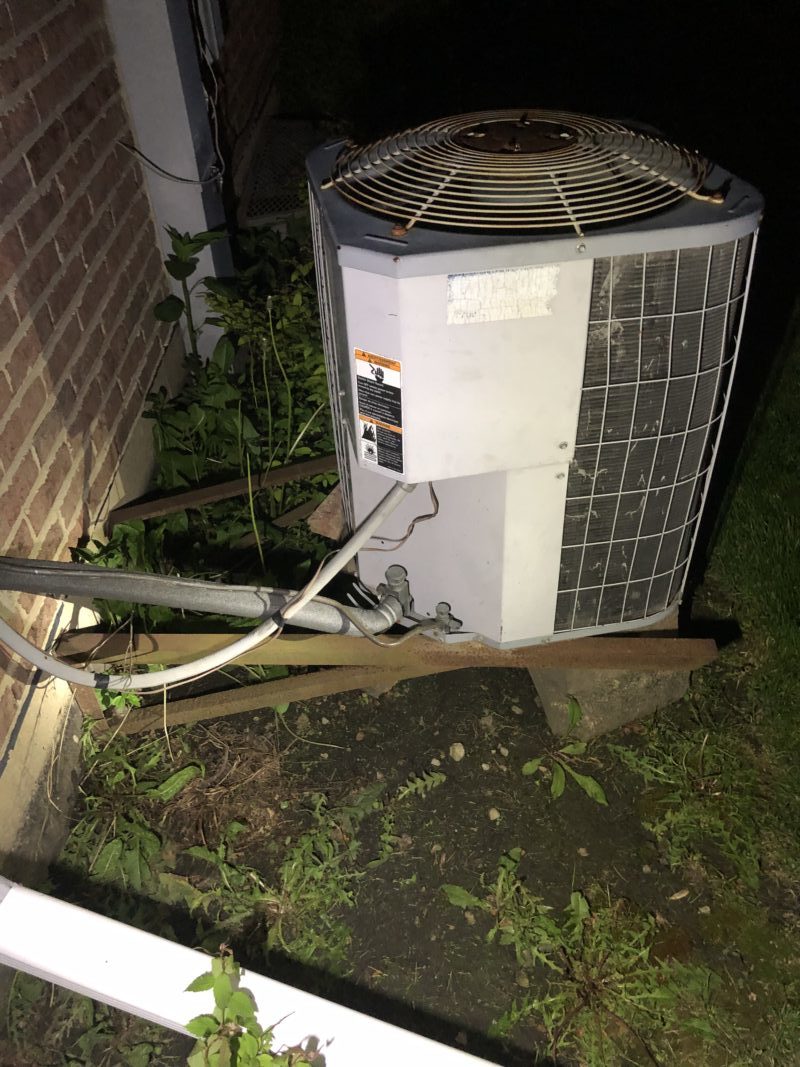 Expert HVAC Services Chicago.
Any Season Heating & Cooling provide expert HVAC services Chicago at affordable price, we can guarantee to repair Any Heating & Air Conditioning system as will we provide parts and labor warranty on all parts we install.
Heating & Air Conditioning Installation
If looking to replace or install new furnace or complete HVAC system? We can do it all at low cost, we are TRANE HVAC primary dealer and can help with partial Heating & Air Conditioning Installation or to complete full HVAC Installation, we can offer:
Electric or Gas Furnace Installation
AC Installation
Full HVAC Installation
Humidifier Installation
Duct Installation & Duct Cleaning
Electronic Air Cleaners
UV Air Purifier Installation
Our HVAC Services:
AC Maintenance
Furnace Maintenance
Boiler Maintenance
AC Repair
Furnace Repair
Boiler Repairs
AC Installation
Furnace Installation
Boiler Installation
HVAC Maintenance
HVAC Repairs
HVAC Installation
Serving Chicago's metro, Any Season Heating & Cooling Inc. offers expert boiler, air cooling and air heating units, as well as we do provide repair, maintenance, cleaning, consulting services, and a full line of commercial heating and air conditioning services. Any Seasons top importance is excellence; thus, Any Season Heating & Cooling Inc. contract with every plan, irrespective of its budget or size with the same care, consideration and attention to detail. We are the Top Chicago's heating & air conditioning companies is service & quality.
Any Season Heating & Cooling Inc. have top HVAC contractors who is working for us and we always make sure that they remain up to date with the industry tendencies & technology changes, as well as with new rules and guidelines concerning Commercial & Residential heating and air conditioning. Our HVAC contractors is always ready to offer the top answer to your Heating and Air Conditioning needs.
24 Hour Heating & Air Conditioning Service in Chicago's Land
Any Season Heating & Cooling Company has been serving top-quality air conditioner, boilers and furnace services in Chicago's area for long time. Our ideals of truth, morality, cooperation, and responsibility guide all of our actions. As a result, we are the only Illinois Heating and Air Conditioning company in the Chicago area to win the Top Business List Gold Award. Top Business List has recognized us with its Super Service Honors in 2020 through 2017. Additionally, we hold best ratings at HomeService.org and the Best Businesses Organization. We're also a certified with the EPA. When you choose Any Season Heating and Cooling Company, you'll be able to access to 24 hour emergency Heating & Air Conditioning service, trained HVAC-qualified technicians and durable Goodman, American Standard, Trane, Carrier, Rheem, York and Amana heating and cooling products & parts.
New Heating & Air Conditioning Installations
Planning to replace an existing Heating and Air Conditioning unit in your home or work place, Any Season HVAC Company can do the job. Our HVAC experts are comprised of extremely skilled Heating and Cooling system installers who are licensed & insured for our clients protection. Allow Any Season HVAC Company to help you to choose the right HVAC system that will provide your work place or home with year-round comfort.